Tsimanampetsotse National Park
Located in the southwest of Madagascar, Tsimanampesotse National Park is famous for the very high rate of endemicity of floral and animal species! About 60 km south of Anakao (2 hours' drive each way), the park is a must see for anyone who decides to come this far south. To get to Tsimanampetsotse, there are 2 hours of track from Anakao, the idea is to leave at 6 in the morning and return around 3 or 4 in the afternoon.
The salt lake of Tsimanampesotse
Lake located in the heart of the park, discover the wildlife richness of this park and in particular its avifauna with nearly 112 species of birds to date listed! The salt lake happens to be the gathering place of flamingos and dwarf flamingos but also of 5 species of Coua. With changing reflections ranging from topaz green to turquoise blue, the lake is the ideal observation spot for bird watchers. With your binoculars, you can discover wild nature and the ballet of birds under a magnificent sky.
Surrounded by very special vegetation in the south of Madagascar, the salt lake of Tsimanampesotse appears like a mirage in the middle of a semi-desert environment. In this almost unreal environment, other equally endemic animal species also coexist.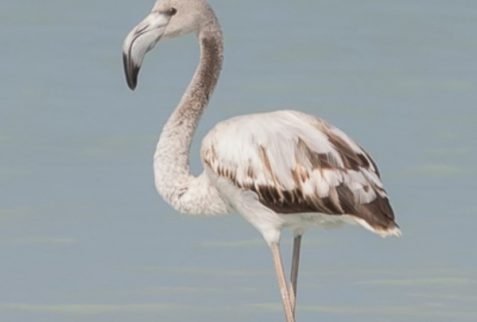 Wildlife endemic to the South
During your circuit in the park, in addition to browsing a vegetation composed of 185 plant species, you will also have the opportunity to discover four species of lemurs including the famous Lemur catta but also nocturnal lemurs such as the Lepilemur and the Microcebus griseorufus . For lovers of herpetofauna, the site currently lists 39 reptile species distributed throughout the park, including land turtles. In the many caves of the park, you can also discover blind fish called Typhleotis.
Good to Know
Location
90 km South of Toliara or 60 km South of Anakao (2 hours' drive each way)
Entry Fee
Park entry fee 45.000 MGA + guide from 50.000 MGA (for 4 visitors) depending on the circuit and the duration of the visit.
Our favorite hotels (in Beheloka)
Domain d'Ambola
When to Go
April - November
Tips
Renting a 4WD to reach the park is expensive, from €120/140 fuel included. If possible look for other travelers to share the cost. The park itself is not expensive to visit..